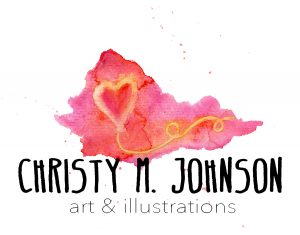 July's artist is Christy M. Johnson.
Artist's statement:
This exhibit is what happens when you hand a paintbrush to a stay-at-home mom with a master's degree in art therapy & the presence that comes from over a decade of experience counseling families through aging, dementia care, grief & loss.
See how she uses art to inspire communication, understanding, healing, hope & faith.