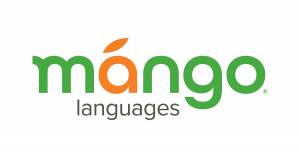 Say hello to the East Lansing Public Library's newest language-learning resource: Mango Premiere, the first and only language-learning resource to teach through film.
Turning the entertainment experience into a learning experience, Mango Premiere exposes students to four key areas of language learning -- vocabulary, phrases, culture and grammar -- all while enjoying the fun and excitement of a movie.
Users are able to customize their learning experience by choosing how they want to watch a film. In "Movie Mode", you can watch the entire movie with your choice of subtitles (English subtitles, subtitles in the language you are learning, or both). Or you can select "Engage Mode" to learn each scene's dialogue, part-by-part.
Along the way, you'll see all the same features that Mango users have come to know and love: semantic color mapping, phonetic pop-ups, quizzes, Grammar Notes, Culture Notes, and more.
Ask a librarian how to get started or click through to Mango Languages below to start learning.