East Lansing community members share their library stories.
"My family loves the East Lansing Public Library. I first started visiting there when my sons were toddlers for story time and it was such a friendly environment that we've gone ever since. We've attended summer reading kick offs, touch-a-truck events, Jim Gill concerts, and stop motion summer programs (to make a few). There are so many wonderful resources!"
Tali Faris-Hylen and Family
"My family loves the ELPL. When my kids were babies and toddlers, they loved the play and story times. Now, we regularly check out books and love all of the programming offered. Plus, the staff is always so friendly and helpful. I appreciate Director Kristin Shelley's forward thinking; she provides robust programming focusing on equity and racial/social justice, looking to inform our community about issues that really matter. We are really lucky to have such an amazing library and team in our community."
"I've experienced a lot of libraries, and none of them are quite like ELPL. I love how ELPL is so community oriented - from the various children's activities they run to the adult reading groups, ELPL is the place to be!!!! I cannot thank the staff enough for doing the curb side pick up for books during Quarantine. It seriously made a very challenging time a bit easier to navigate. Thank you for all you have done to keep the library accessible to us even in the midst of the pandemic!"
Library Trustee Paul Cervenak & Family
"East Lansing Public Library is a jewel in our East Lansing community offering adventures galore!  Our library (ELPL) provides incredible access to books in different formats, videos, CD's, periodicals and research documents.  ELPL provides free access to both Kanopy and hoopla, providing enormous opportunities to watch films of various genres to satisfy a tremendous array of tastes and interests.  In this age of technical connectivity, ELPL offers the opportunity for those without access to a computer at home to find ready access to a computer and to technical assistance for those who find accessing the details challenging.
The ELPL brings amazing programs to our community.  There are films of current interest shown at the library, with the opportunity for "talk-backs" with members of our community who have some connection to the film and its content.  There are concerts provided, free of charge, for community members - bringing incredible talent to our community with performers such as Josh White, Jr., David Roth, Reggie Harris and Greg Greenway presenting "Deeper Than the Skin", and many more.  ELPL invites the entire community to meet (in non-COVID times) through the years the authors of the One Book One Community series with MSU and the City of East Lansing.  The list goes on seemingly endlessly.
The ELPL staff have always been gracious and accommodating to everyone to whom I have introduced the library - from East Lansing Public School students to older friends, even one recovering from a stroke, all of whom have benefited from some assistance in expressing their interests and finding the object of their interest.  
Our library is a treasure!  The contents to be borrowed and the people who keep it moving are all critical complementary partners in making East Lansing a welcoming community!"
Janice says:
"The paragraph (see image on the right) is taken from Kristin Hannah's newest novel The Four Winds, opens a new window.  It captures for me the beauty and necessity of libraries."
Here is the text from The Four Winds, opens a new window:
Loreda opened her gift.  Elsa had repaired Loreda's shoes, used tire rubber to fashion a new set of soles, which would last longer and be more comfortable than cardboard.  Beneath the shoes lay Loreda's brand-new library card and The Hidden Staircase.
Loreda looked up.  "You went back? In the rain?"
"Mrs. Quisdorf picked that book out for you.  That card though, that's the real gift.  It can take you anywhere, Loreda."
Loreda's fingers traced the card reverently.  Elsa knew that a library card - a thing they'd taken for granted all of their lives - meant there was still a future.  A world beyond this struggle.
Library Trustee Diane Goddeeris and Furry Friend
"The East Lansing Public Library is more than a place where you check out books you want to read.  Inside, it's filled with books, movies, activities, services and a staff ready to help you.  When you can't leave your home, there are ebooks, online groups, programs and story times for the family.   As we celebrate National Library week, we celebrate our community treasure!"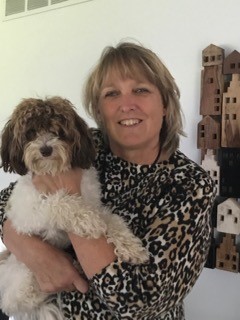 "The East Lansing Public Library is a wonderful community asset.  We have had memorable experiences through the library's many programs.  Our library brings people from throughout the gown and town communities together.  We have always found the staff to be helpful, friendly, creative, and knowledgeable.  This past year the library provided extraordinary service with outdoor pick up bins and art displays.  We are so very grateful for the ELPL!"
--Jerry Jennings is also a prolific reader and reviewer.  If you are looking for your next read, particularly powerful literature for children and young adults, Jerry's picks won't let you down.  You can find them on our Patron Picks page.  Thank you Jerry!
Book Reviews from Jerry Jennings
A work of art by Rob Gonsalves (whose four books may be in the library) is titled Written Worlds. That artwork captures the beauty of what one may discover upon entering a library.
The artworks shows people at the left looking at books shelved on a wall and the magic appears on the right side of the artwork when the book covers open to an expanding universe of knowledge and exploration.  The four levels of book covers invite the reader to discover and learn -- and that is exactly what the ELPL provides its visitors: opportunities and keys to expanding knowledge.
I have always said that someday, if I ever take a pause from my everyday working, I'd love to spend my time in the library with freedom to explore, learn, discover, and marvel at the talents of others who have provided the resources that are made available to us through this most valued community resource.
In fact, in my judgement, the ELPL is the most valuable and valued resource provided through the City and its taxpayers.
As shown in Rob Gonsalves' Written Worlds artwork, the library and its books and other resources open the doors to worlds that, for many, are yet to be explored.  We are fortunate to have such a valued library in our community that is so welcoming and (in non-pandemic times) provides a large number of community events for all to enjoy.  The ELPL -- welcoming the community every day, opening doors to the world and universe.
Written Worlds by artist Rob Gonsalves
Friends of the Library President Maureen McCabe-Power
"I love ELPL because it is the gem of East Lansing community for many reasons. It is the one place open to all the people! The inclusionary nature of a public library welcomes all ages, races, ethnicities, identities and religions. The East Lansing Public Library exemplifies this more than any other public library I have ever been associated with - as a patron, an employee and now a volunteer - I work with the Friends of ELPL. I am proud to work as a volunteer and support the ELPL in any way I can. Happy National Library Week and keep up the good work."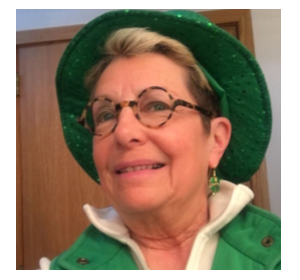 Friends of the Library Member Joan Fairey
"There's absolutely no other place in East Lansing that has so many cheerful, helpful workers; happy, chatty preschoolers; serious internet scholars; bemused browsers, and BOOKS! The atmosphere is awesome! 📚📚👍"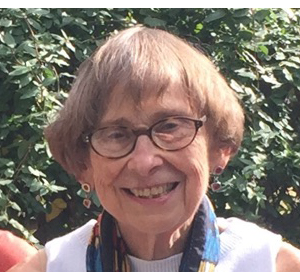 Friends of the Library Member Liesel Carlson
"ELPL is inclusive, welcoming, and affirming to ALL!
It is THE place for learning in our community. There are programs and resources for young and old on anything you might want to learn!"

Friends of the Library Member Toba Kaplowitz
"East Lansing Public Library has provided  a place to find wonderful books,DVDs ,ebooks and audiobooks .  These have given me many ,many hours of enjoyment and learning. It's staff are helpful and friendly.  I am grateful to have ELPL in our community."

Friends of the Library Member Ellen DeRosia
"I love the East Lansing Public Library because of the wide variety of programs it offers for people of all ages, and for the friendliness and helpfulness of the staff!"

Friends of the Library Member Marty Gibbs
Marty decided to let the great John Goodman speak for him -
"When I was young, we couldn't afford much. But my library card was my key to the world."
-John Goodman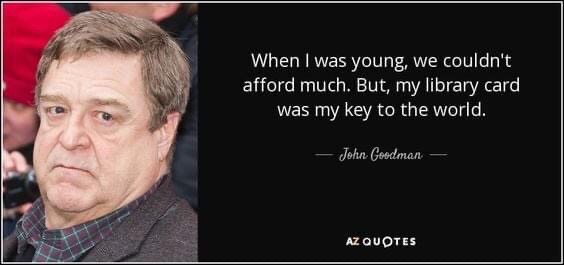 Friends of the Library Member Lanette Vanwagenen
"I find that ELPL is important to me for three reasons:
1) Selection of library services; which are extensive
2) The most caring and helpful staff
3) The physical space is peaceful and just inviting. "

Mayor Pro Tem Jessy Gregg
"There is so much to love about the library, but I think my favorite thing (aside from the books obviously) is that I know I'll always run into someone I know there, and it's usually someone unexpected. I always end up spending more time there than I thought I would, I usually find a book that I never knew I needed to read and I'm always happier when I leave than when I arrived."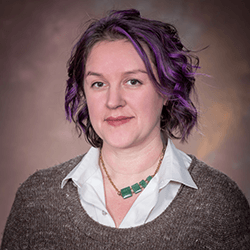 City Manager George Lahanas
"I love the East Lansing Public Library because it has something for everyone in our community. Whether you are looking for books, electronic materials, technology help, programming and activities or other community resources, there really is something for everyone. Our friendly library staff are also an integral part of what makes the library such a special place for so many in our community. The East Lansing Public Library would not be what it is today without their hard work and dedicated service."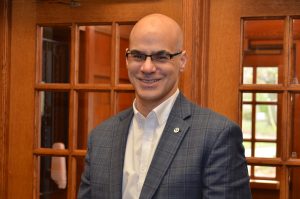 Elaine Hardy Diversity, Equity and Inclusion Administrator, City of East Lansing
"What I love most about the East Lansing Public library - the fabulous staff!  What I love second most is the community that the library makes for all residents and visitors  in East Lansing. The library offers a diverse programming calendar with events that range from social justice readings and programs to just fun and games.  You see the whole Community represented!  I really think our library is top-notch and it's due to the amazing people who program the library - it's Staff. I also love that they are courageous and the Black Lives Matter black stories matter sign topped  the cake for me."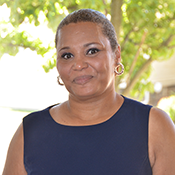 Nicole Evans 54-B District Court Administrator
Nicole is a proud ELPL patron, since 2009!
"

Why I love ELPL-

I appreciate that East Lansing Public Library is socially conscious given the current climate of diversity, equity, and social justice.  This library aims for inclusion regardless of the background as members of the community, students, or employees. 
East Lansing Public Library is constantly improving and increasing services offered to their patrons. Not only are there many options for reserving books and movies, but you can also acquire a new skill through Lynda, borrow tools from their Tool library, create a tool using their Maker Studio and start a garden with seeds from their Seed library.  
East Lansing Public Library is not just a library, it's a community resource."

Tom Fehrenbach, Director of Planning, Building and Development for the City of East Lansing
"I love the East Lansing Public Library!  What a cool idea to create a place full of access – to knowledge, exploration, and community.  The library has something for everyone, and is welcoming to all."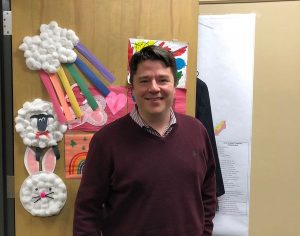 Deputy Chief of Police Steve Gonzalez
"I love the eclectic collection that our Library has. Each time I'm in I always leave with more than I was looking for!"