The Maker Studio uses a lot of bits and bobs to create wonder, from LEGOs to screws and everything in between.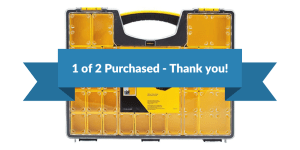 These organizers will help keep things tidy so we can keep on making!
A $24.00 donation will buy one organizer. The library needs two organizers.
Thank you, East Lansing, for your donation!