Books, Baskets, and Bids 2022 - Zingerman's Bakehouse Basket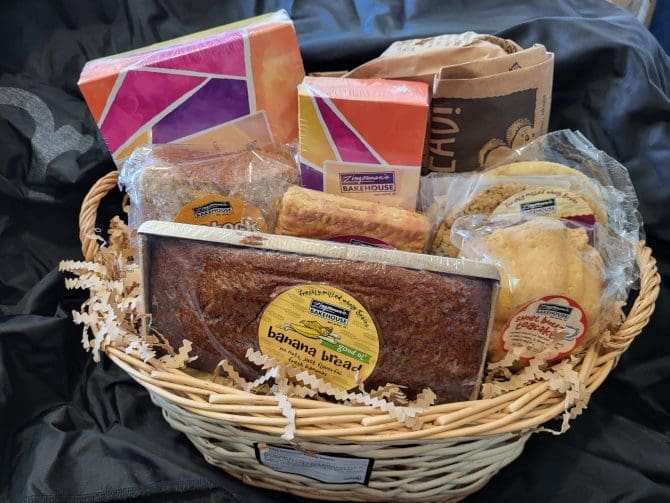 Just because it's a baked good doesn't mean it has to be sweet.  Here's some of the favorite items from Zingerman's Bakehouse, spanning the flavor spectrum between sweet and savory:
- Good Ol' Banana Bread (no nuts)
- Sweet Butter Teacake
- Big O Oatmeal Raisin Cookie
- Sky's the Lemon cookie
- Raspberry Patti Pocket
- Bostock orange and almond brioche
- Apricot Rugelach
- Currant, ginger, and lemon scones
-Sourdough batard Bread
---
Basket Value: $135
Opening bid: $50
---
Bidding is available until Thursday, April 14, at 10:00 am Eastern Daylight Time (EDT).
Please use the form below to place your bid for this one of a kind basket!
"*" indicates required fields