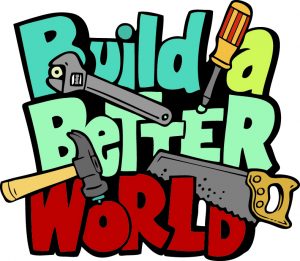 Are you reading to Build a Better World? You can sign up for ELPL's Summer Reading Program online, or in person starting June 11, at our kick off concert. Once you register and receive your reading logs, you can start reading and completing fun activities to win cool prizes, including free ice cream, passes to the Aquatic Center, and more!
We'll also be hosting weekly and special events here at the library all summer, including family storytime and movie showings, arts and crafts, animal visits, Maker programs, and lots more. Make sure you visit our Events schedule to see what cool things are coming up.
And don't forget about Summer Reading Jr., our reading program for kids from birth to age 3! Sign up today and start building pre-reading skills with your kids -- you'll receive a free board book and a coupon when you finish all the literacy rich activities!