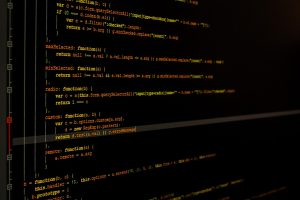 Yes, you can use Lynda.com to learn how to code.  If you think you might be interested in learning C++ but aren't ready to commit to a formal class, Lynda.com has hours of C++ instruction taught by professionals in the field.  Take the leap and learn something that could change your life!
Here are some links to some informative courses on Lynda.com.  Please note you will need a library card number and PIN to create a free account on Lynda.com and take courses.  If you haven't yet used Lynda.com click here, opens a new window to learn how to activate your account.
Become a C++ Developer, opens a new window
New to Lynda.com?  Click the Lynda.com icon below to learn how to get started with Lynda.com!