Out of this World Book Club: The Nightmare People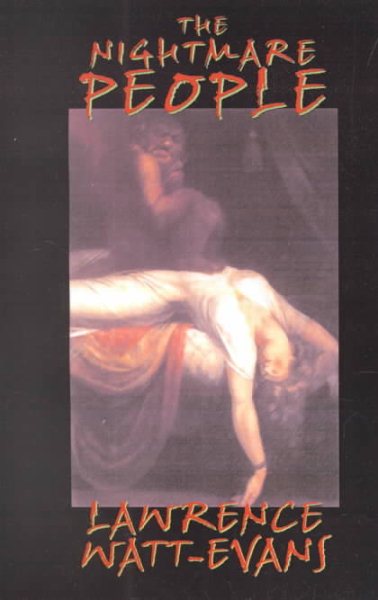 Lawrence Watt-Evans wastes no time introducing his readers to The Nightmare People. Within the first few pages, the literal face of horror is revealed. The only witness is Ed Smith, an ordinary man who reluctantly becomes humanity's only hope against a new evil.
This book is a paradox. It is simultaneously too long and too short. The author goes to great lengths to ground the book in reality, making the most mundane minutia needlessly specific. As an example, he described the route Smith takes to work, including all the street names (and yes, they are the actual names) he uses on a detour. He does this on multiple occasions (the author, not Smith), spending valuable page space on picayune details that do nothing to advance the plot, develop character, or even give a sense of place. What good is the exact street address of a house if one doesn't know the ambiance of the neighborhood? On the other hand, there is very little work put into making any of the actual people feel real. They are caricatures, not characters. We have the frightened girl, the rash young man, the quiet man, and the surprisingly competent older lady (I say surprisingly, because near the end of the book she displays a set of skills that are completely unexplained, we are told nothing about how she learned to do what she does). Similarly, the villains of the book have great potential, especially their origin, but it is glossed over in the rush of events. What could have been a truly terrifying creature is instead a relatively bland boogeyman. The resolution to the story contains a conceit that some may find amusing, if not exactly clever. I am not one of those people.
The best thing I can say about this book is that it had potential. There were many ideas that could have been seeds to great stories, if only they had been explored further. Had Watt-Evans delved more into the motivations of his monsters, or spent more time making us care for his heroes, or even tried to give us an emotional connection to the setting (rather than simply driving directions), this book could have been better. As it is, it read like the script to a cheesy episode of a Twilight Zone knockoff.
As always, if you disagree you can come to the group discussion, on Wednesday the 24th, at 7PM.